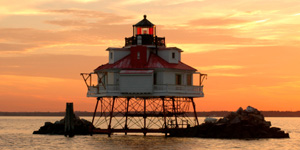 The NCMA Chesapeake Bay Chapter is located in historic and beautiful St. Mary's County, Maryland. Our membership consists primarily of government and contractor employees who support the Patuxent River Naval Air Station.
NCMA was formed in 1959 to foster the professional growth and educational advancement of its members. For over 50 years, NCMA has led and represented the contracting profession. The association currently has over 19,000 members and has operating chapters across the United States and in more than 13 countries. However, NCMA's biggest value is in the day-to-day practice of contract management.
NCMA provides a collection of neutral networks or communities, at the local and national level, where contract management professionals from all types of government and industry agencies and organizations can come together with a common goal: To enhance their professional expertise in a neutral forum, thus enabling them to more effectively accomplish the mission of their organizations. NCMA is a membership-based, professional society, whose leadership is composed of volunteer elected officers.
NCMA Chesapeake Bay Chapter meetings are announced when a speaker, Webinar or Seminar has been coordinated.